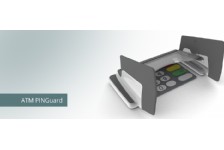 PINGuard
Published on 1 August 2015
PINGuard
approached The SEO Barn for SEO support after being recommended by Amtek Plastics, a long-standing client of ours.
A Little About PINGuard
PINGuard is a company based in Totnes, who develop the latest PIN protection technology for ATM machines, POS and access control locks. These products are sold worldwide so the challenge for The SEO barn is to help PINGuard to perform highly in the search engines not only for the UK market place but for Europe, USA and the rest of the world.
We have started the optimisation process by first making sure that each individual page is fully optimised for that page's specific set of keywords (aka on page optimisation). We are still in the tweaking process to find the best combination of keywords for the best ROI.
Back to archive