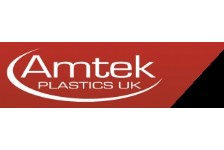 Success for Amtek Plastics
Published on 19 August 2015
It has been a slow process getting Amtek Plastics to rank high in the search engines, but they are now on the first page and the first three spots for the majority of Amtek's selected keywords. Now we are looking at new keywords and markets to target for Amtek.
Amtek's
plastic injection moulding
business has, as a result from new business, re-branded and moved to larger premises. Their latest press release is below....
Amtek Plastics Ltd re-branded to Amtek Plastics UK
The UK manufacturing sector has seen many changes over recent years and decades, but the one main trend we have experienced at Amtek over the past few years is the passion for companies to bring production back to the UK. We have seen this trend escalating especially over the last 18 months, and as a business, we are proud to be British, and proud being part of the UK manufacturing sector. With this in mind, we have re-named and re-branded the business to Amtek Plastics UK.
We have helped out clients and new customer alike, to re-shore their current tooling and manufacture back from the Far East for us to manufacture their products and components here in the UK. This has removed the anxiety that these businesses have typically had when sourcing off shore.
Even the smallest component is integral to our clients' major projects, re-shoring has enabled these clients to be certain of a product where the quality is second to none, with full quality checks and tractability as standard. Lead times and guarantees of delivery dates are also something that is back in our control when manufacturing on British soil – especially when stock is being held. We believe that it is the certainty of knowing that your delivery will not only arrive, but arrive on time, as well as being to the correct quality standards which is bolstering the desire for businesses to re-shore to the UK, and Amtek.
We know that re-shoring can be a little concerning as it is perceived that a lot of time can be wasted in the management of bringing tools and production back to the UK. You already know what you are getting with your current off shore supplier, so why would you want to risk not being able to find a supplier that provide what you need for your business – some ask, 'Do we have the skill set here in the UK?' Another concern may be that whilst your tools are on the water, what if you need something desperately? We understand these concerns, and we have both the skills and the passion to enable you to get production back to the UK, and we take the pressure off by helping all the way – from checking the tools before they are shipped, and the manufacture of supply before shipping has taken place.
So why UK – it's a simple decision, we replaced the word Limited with UK as the more we can re-shore back here to the UK, the more jobs we can create. We have a very ambitious growth plan for the business, and we need the right people to help us expand.
As a nation, we have something really superb here in the UK, and we need to shout about it. The perception of UK manufactured products has always been high, and we need to be proud to once more say – Made in the UK! We have the skills and ability in this country – and at Amtek, we have the drive, determination and passion to see this succeed. This is why we have developed from Amtek Plastics Limited, to Amtek Plastics UK! You can find out more on our website: www.amtekplastics.co.uk
You can also read their latest interview with The Manufacturer magazine here: Amtek Plastics - Plastics Fantastic
Back to archive